CentralApp CEO embarks on mission to bring remote tech jobs to Appalachia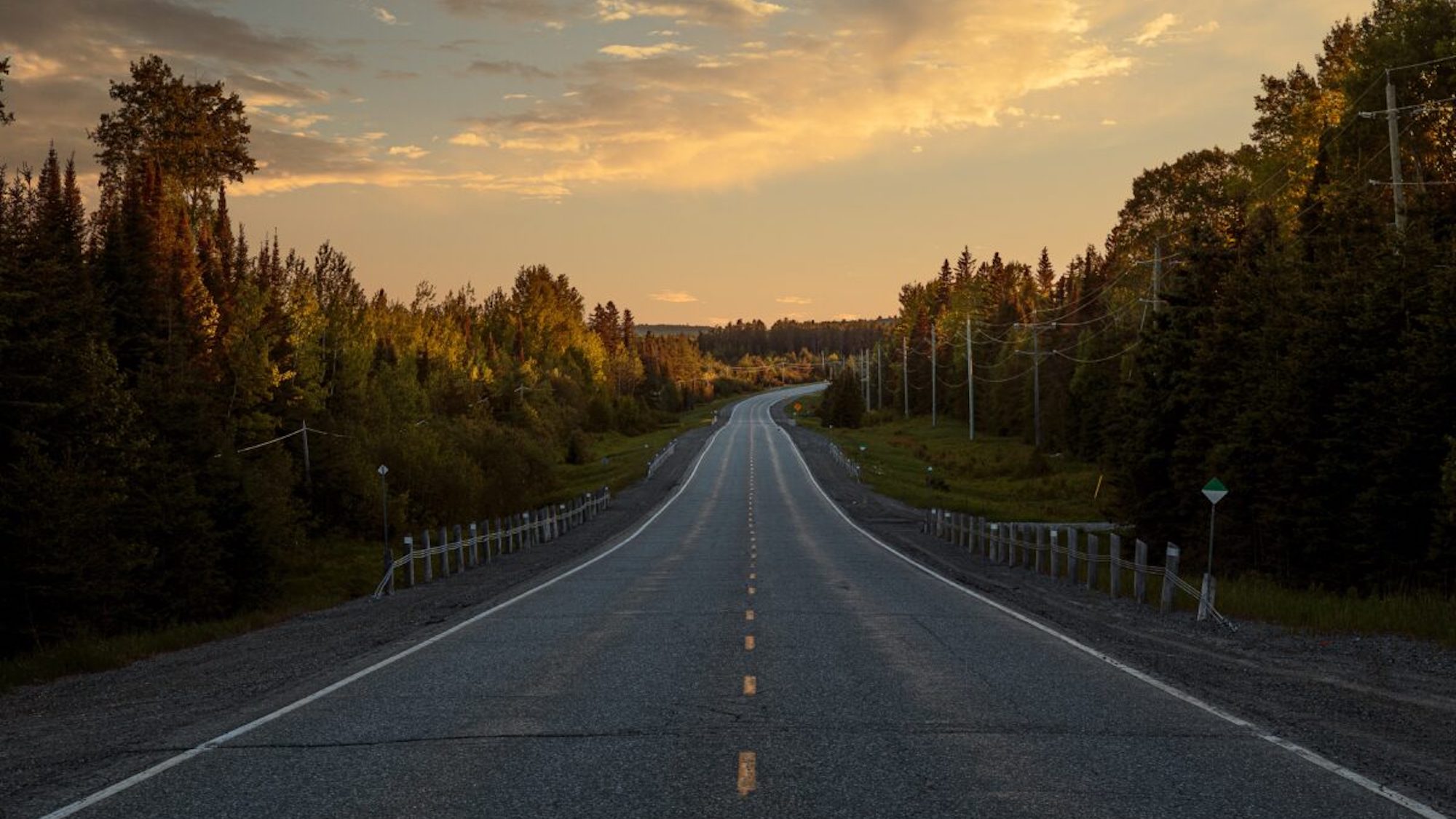 This article was originally published in the Herald-Dispatch.
HUNTINGTON — Todd Cope is a man on a mission. The CEO of the Huntington-based tech company, CentralApp, set out on a cross-country journey his past week with the goal to bridge the economic chasm between urban and rural America.
"The technology sector's massive expansion has created unprecedented opportunity and prosperity for some," Cope said. "But rural communities have largely been left out. The pandemic has proven that remote work is a viable option. Meanwhile, the Appalachian region is filled with qualified, driven and underutilized talent. Let's connect the dots and put people to work."
Through the initiative, dubbed Operation Rural Tech, Cope will follow a meandering route from West Virginia to California, camping along the way in his Tesla to avoid hotels.
"This won't be easy," he said. "I haven't gone camping in over 20 years, and I'll be sleeping in the car for more than three weeks."
Cope began his journey in Huntington on Monday, Jan. 4, and during the nearly 6,000-mile trip, will adhere to all recommended COVID-19 safety protocols. He said his interactions with others will be online or from a safe social distance.
"Traveling during a pandemic is challenging, especially given the abundant precautionary measures I'm taking," he added. "But Appalachia, and the country, cannot continue to wait. We have to begin building a brighter tomorrow today."
Cope says the plan for the trip started in December.
"I was thinking about how 2020 had went and what I could you do to get 2021 off to a positive start," he said. "Now that remote employment is an idea that's pretty globally accepted at this point, we can emphasize that there's some people here domestically in Appalachia that have a good work ethic, and can get training, and have some skills that can be valuable. I wanted to sort of highlight that to people, and I thought a way to do that would be this trip."
Cope says his job is always supply and demand.
"I try to balance tech workers at the same time, have enough opportunities for them to work. So, I'd like to add about 20 people to our talent exchange over the month of January and try to make people aware of the opportunities that they can have with CentralApp," he said. "And I'm going to talk to probably close to 20 to 30 different people, not all companies, but sort of tech-related industries or thought leaders as well."
Cope added, "I'd like to have opportunities for those 20 people I'm going to add. So, that would be a goal. I don't have a good way to measure who is open to offshoring now. So, it may not be that it happens in January. My goal is to also raise the awareness, the idea that next time a company is looking to outsource some tech opportunities, maybe they need to think about Appalachia instead of the default is going to India or Eastern Europe for a lot of companies, particularly in California."
Cope was raised in West Virginia, but he cut his professional teeth in Silicon Valley. He returned to his home state of West Virginia after 25 years leading high-growth tech companies in the United States and around the world.
From 1990 to 2001, he worked in various management roles for Altera Corporation in San Jose, California. From 2004 to 2013, Cope was the chief financial officer for STaSIS Engineering, and from 2013 to 2017 was the chief financial officer and executive vice president for GSA Health in the greater Philadelphia area. From 2017 to 2018, he was the chief of staff for GSA Health.
He was named CEO of CentralAPP in 2018.
Cope says CentralApp connects companies across the country with highly qualified tech talent who work, for the most part, remotely from rural communities. The company specializes in sourcing salesforce-certified workers, but has a roster of tech professionals with diverse skillsets.
"CentralApp has a mission that is very important to the region and to me personally — to grow the technology sector and generate high-wage jobs throughout Appalachia," Cope said. "The need for workers with technical skills is growing by the day, and there's enormous potential for people in our Appalachian communities to fill that demand."
Cope envisions a future where tech companies across the country outsource tech work to remote workers in Appalachia instead of countries offshore.
"We want them to start thinking of Appalachia instead," Cope said. "We have a lot to offer with no major time zone lags, no language barriers, no significant legal hurdles and no need to worry about sensitive data leaving the country. Plus our low cost of living allows us to provide all the advantages of hiring onshore workers, without having to charge the sky-high hourly rates of workers in places like San Francisco. Any company employing tech labor offshore or in high-priced domestic regions can achieve a competitive advantage by hiring their contractors or employees through CentralApp."
The company seems to be off to a good start. Already CentralApp has secured clients across the U.S. including big-name groups like the Massachusetts Institute of Technology Computer Science and Artificial Intelligence Lab (MIT CSAIL).
"Our talent exchange now is about 40 people and we've connected more than that, so I view us very much like we are Uber in that we, and our tech talent exchange, are Uber drivers," Cope said. "The companies are Uber riders and we mash them together with our workforce and our 1099 contractors. So, this is very much a gig economy-based company. And, it's as if they're Uber drivers, and they turn on the Uber app when they want to do work. So, I don't direct people to do much. I try to make it easy for them to find gigs. I make the business arrangements with the company, the nondisclosure agreements, set the scope of the work and then pass it on to them to take it on.
"It's almost as if I'm the big Uber app and I broadcast CentralApp as Uber app and broadcast, 'Here's an opportunity,'" he explained. "It's going to take this many hours at this rate. It needs to be done by end of the month. And people raise their hand and go for the opportunity like that. So, that's our business model. Our 1099 contractors can and do some of them go find gigs on their own, which is perfectly fine. And often they work with a company over time and then the company wants to bring them on as a W-2 employee, and we allow sort of that to happen on contracts. We get a fee paid by the company as basically a finder's fee. So, working with us never costs the talent exchange members anything. We try to make it easy for them to find opportunities."
CentralApp has also partnered with the West Virginia Department of Education, the EdVenture Group and the Eastern Kentucky Concentrated Employment Program (EKCEP) to launch classes teaching West Virginia and Kentucky workers salesforce skills.
"Silicon Holler is going to be the new Silicon Valley," said Patrick Farrell, one of CentralApp's co-founders. "And I think Todd is just the person to lead the way for us. His extensive experience in growing and scaling tech companies is impressive. More importantly, he has a passion for our mission to bring new, high-wage jobs to Appalachia. That's a powerful combination. You can't stop a person who has both the know-how and the drive to pull it all together."
"People in Appalachia have the ingenuity and work ethic to do these jobs," Farrell said. "If we continue to expand tech training and build this community, I know we can become a viable hub for tech talent."
Cope thinks "Silicon Holler" can mean different things to different people.
"Are we going to be Silicon Valley in Huntington, or the Ohio Valley, or Appalachia? No, we're going to be our tech version of what a Silicon Holler is," he said. "For one, I don't think it's going to be hardware based as much. It's not going to be Silicon. It's going to be software, but 'Software Holler' maybe doesn't sound as good. But, conceptually can we be a tech ecosystem on our own across Appalachia? Absolutely. We're going to be our thing. I think a lot of it will be remote work, and to be perfectly frank, what we are selling at CentralApp is very affordable, onshore quality certified domestic labor."
Cope's route goes through Kentucky, Tennessee, North Carolina, Georgia, Indiana, Illinois, Missouri, Oklahoma, Texas, Colorado, Utah, Nevada and California. He is documenting his travels through various social media platforms. You can follow along with his journey on Twitter, Instagram and LinkedIn at ToddCope1 or on Facebook at todd.cope.10.
Cope says he will probably stay in California through the spring.
"I have arranged a stay at a place about outside of Silicon Valley and I'll just be selling the Appalachian opportunities," he said.
Details about work opportunities through CentralApp are available at the company's website at www.centralapp.us.