CentralApp CEO Embarks on Mission to Bring Remote Tech Jobs to Appalachia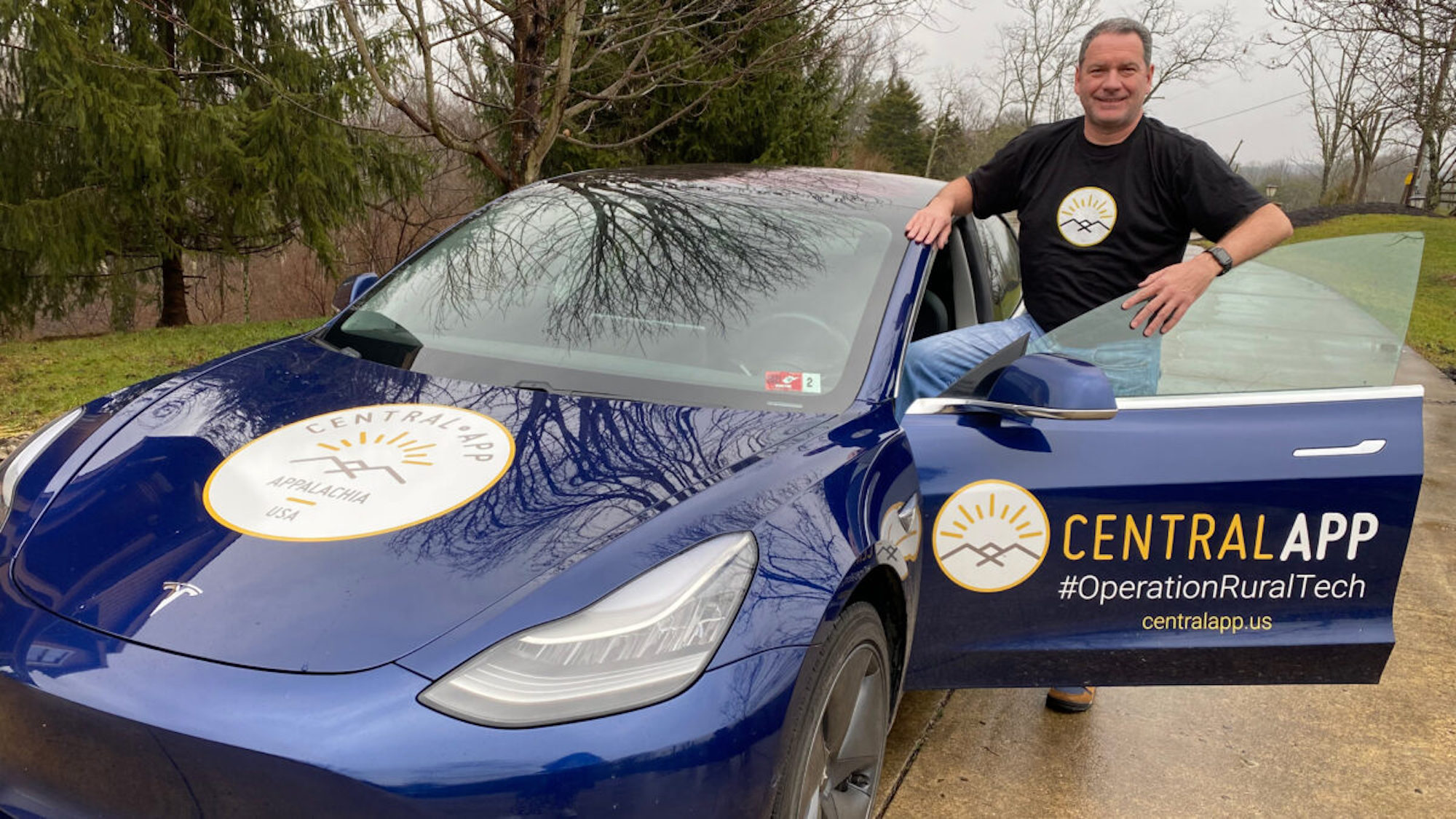 News Release: Operation Rural Tech Is In Effect
HUNTINGTON, W.Va. – Todd Cope is a man on a mission. The CEO of the West Virginia-based tech company, CentralApp, is setting out on a cross-country journey. His goal? To bridge the economic chasm between urban and rural America.
"The technology sector's massive expansion has created unprecedented opportunity and prosperity… for some," Cope said. "But rural communities have largely been left out. The pandemic has proven that remote work is a viable option. Meanwhile, the Appalachian region is filled with qualified, driven — and underutilized —talent. Let's connect the dots and put people to work."
Through the initiative, dubbed Operation Rural Tech, Cope will follow a meandering route from West Virginia to California, camping along the way in his Tesla. While on the road, he plans to connect (from a safe social distance) with technology leaders across the U.S. He also is documenting his travels through various social media platforms.
Cope, a former Silicon Valley exec, returned to his home state of West Virginia after 25 years leading high-growth tech companies in the United States and around the world. He was named CEO of CentralAPP in 2018. CentralApp connects companies across the U.S. with highly qualified tech talent who work, for the most part, remotely from rural communities. The company specializes in sourcing Salesforce-certified workers but has a roster of tech professionals with diverse skillsets.
During the nearly 6,000-mile trip, Cope will adhere to all recommended COVID-19 safety protocols. His interactions with others will be online or from a safe social distance. He plans to camp in his car to avoid hotels.
"This won't be easy. I haven't gone camping in over 20 years, and I'll be sleeping in the car for more than three weeks. And traveling during a pandemic is challenging, especially given the abundant precautionary measures I'm taking," Cope said. "But Appalachia — and the country — cannot continue to wait. We have to begin building a brighter tomorrow today."
---
About CentralApp
CentralApp is a Huntington, West Virginia-based firm connecting companies with skilled tech workers in Appalachia. The company was born out of the belief that talent, ingenuity and work ethic are equally distributed — and economic opportunity should be too. In pursuit of that goal, CentralApp is working to mobilize tech talent and cultivate opportunities in high-tech fields within rural communities.
About Todd Cope
Todd earned a bachelor's degree in electrical engineering from Carnegie Mellon University and a master's of business administration in finance and marketing from Santa Clara University. He has served in executive-level roles for technology companies on both U.S. coasts and in Malaysia. He is a native West Virginian who is deeply committed to promoting equal economic opportunity through the expansion of tech jobs in rural areas.
Follow along with Todd's journey:
Twitter: ToddCope1
Instagram: ToddCope1
LinkedIn: ToddCope1
Facebook: todd.cope.10