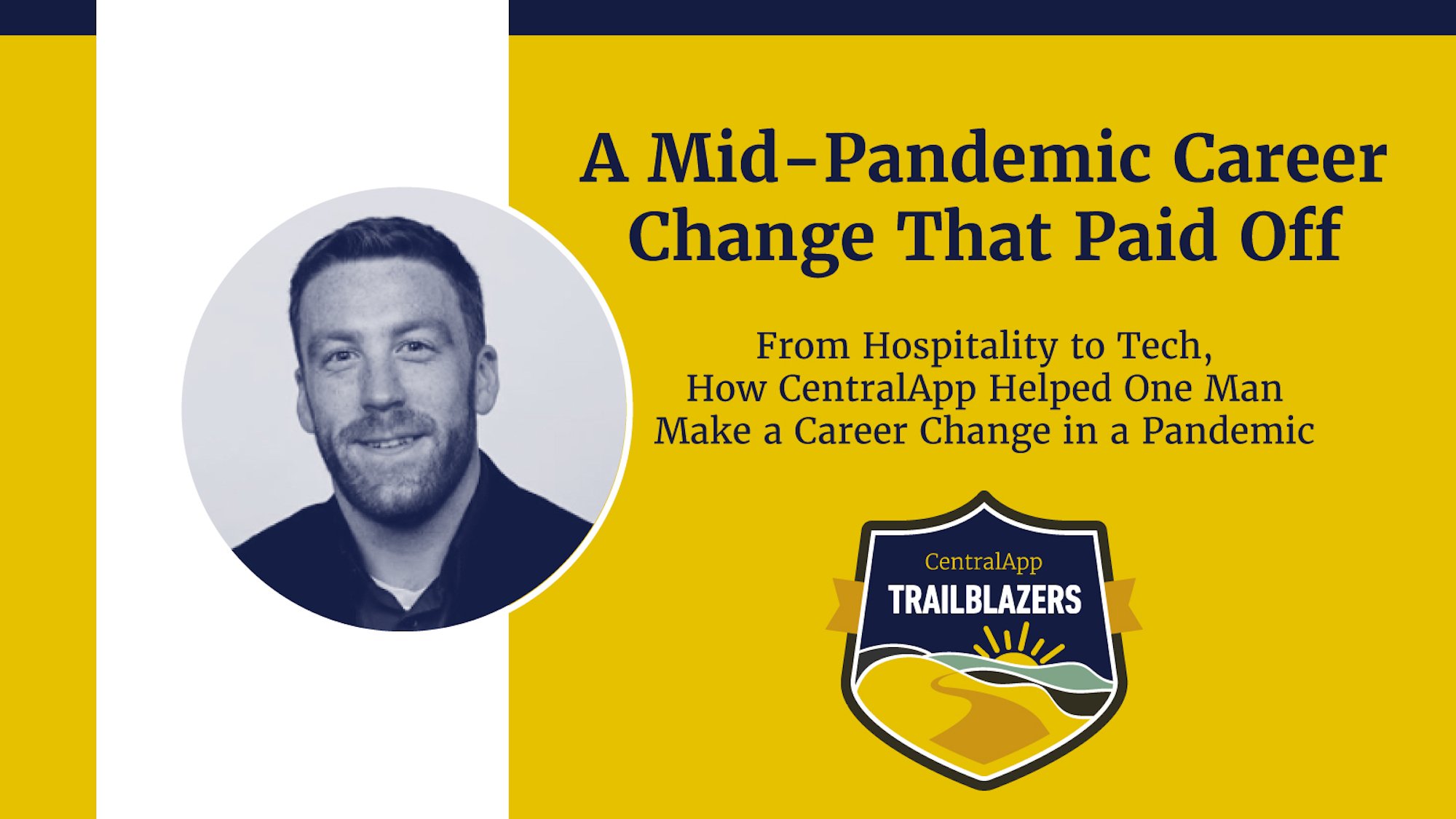 From Hospitality to Tech, How CentralApp Helped One Man Make a Career Change in a Pandemic
Dan Burns spent much of his adult life in the hospitality field. But when the industry took a sharp downturn during the COVID-19 Pandemic, he needed a change. He turned to CentralApp. In just a few months, Dan became a Salesforce Certified Administrator and landed his first tech gig — changing industries and careers.
"I knew it was time to start looking for work in other industries. Like so many hospitality professionals before me, I began assessing myself for "transferrable skills." I also started reaching out to contacts for advice and referrals," Burns said.
One of his contacts introduced him to CentralApp's CEO, Todd Cope.
Becoming a Salesforce-Certified Administrator
Dan had used Salesforce before in previous jobs. But, at the beginning, he didn't know much about managing the system. Through CentralApp, he was able to get into a Salesforce Admin bootcamp that taught him the skills he needed.
"I was able to take my end-user experience with Salesforce and turn it into a Salesforce Administrator Certificate with a contract job as a consultant for CentralApp."
And after just three months working through the CentralApp Talent Exchange, Burns started a full-time job as a Salesforce Certified Administrator.
"I'm back to full-time now with a great salary and benefits package just like the one I had before in hospitality! Huge thank you to CentralApp for giving me a spot on the Talent Exchange Team and opening the door to some extremely valuable hands-on Salesforce consulting experience!"
Interested in joining the Talent Exchange as a software administrator or developer? We'd love to hear from you!
To learn more about remote work opportunities in tech, check out the CentralApp Talent Exchange.
Related Articles