CentralApp Trailblazers: Jacob Aust, Salesforce Developer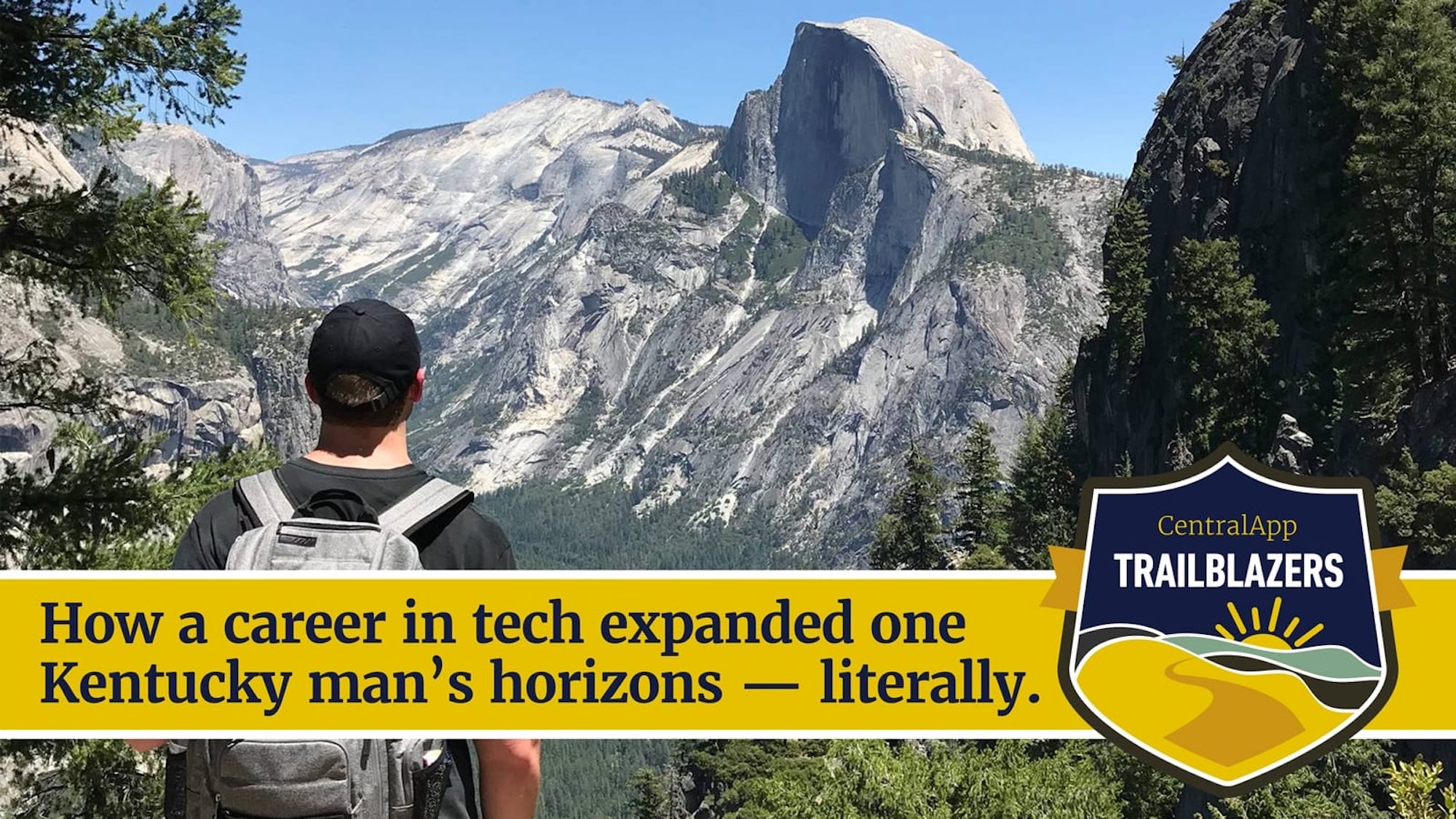 How the CentralApp Talent Exchange Helped One Kentucky Man Expand His Horizons — Literally
Jacob Aust's social media profiles could cause some serious FOMO.* His timeline is filled with pictures of him climbing mountains, staring out over gorgeous lakes, hiking in national parks, and snowboarding with friends. To look at it, you'd think he must have a rich uncle or something.
But no. The young man from eastern Kentucky gets up and goes to work every day like most of us. It's just that – thanks to the CentralApp Talent Exchange – his office is anywhere he wants it to be.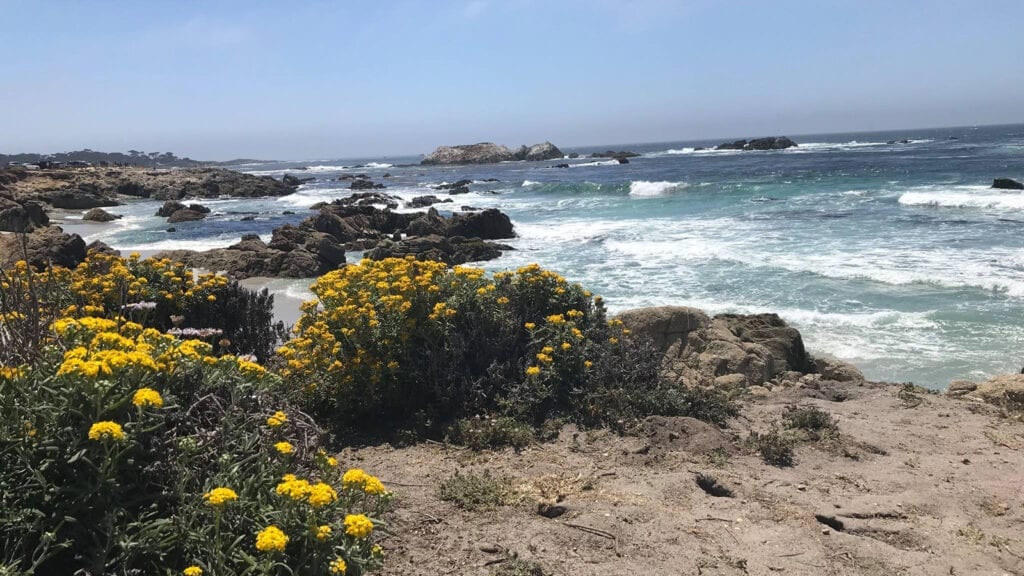 Two years ago, Jacob's life was pretty different. He was scraping by working at whatever job he could find.
"I started college, but I had to quit because I couldn't afford it," he said. "I worked at Walmart for a while. Then I got a job as a security guard but the hours were brutal. That's when I found CentralApp."
Jacob saw an ad for an on-the-job training program that CentralApp was offering in partnership with Spring Valley Career and Technical Center. He applied and was accepted.
Over the next nine months, he learned to develop and configure the Salesforce platform, a massive software system that powers businesses worldwide. A few days a week, he learned on the job working with a mentor at a local business, Service Pump & Supply. At night, he met with an instructor, Will Totten, a Spring Valley teacher who took Jacob under his wing.
"Will pushed me to keep going and we worked together to learn the system," Jacob said. "He made a huge difference for me."
By the end of the program, Jacob had earned three in-demand technical certifications and had jobs waiting for him through the CentralApp Talent Exchange. The best part? The work is all done remotely, so he can work from anywhere he can pick up a WIFI connection.
That flexibility has allowed him to pursue his dreams of traveling — while still working full-time and making a living. He spent one summer on a cross-country road trip. More recently, he hiked parts of the Sierra Nevada Mountains and traveled the northern coast of California. And last fall, one of the companies he works with through the Exchange flew him to Chicago for a business meeting.
"Jacob's story is an ideal example of the kind of economic and personal freedom CentralApp tries to enable. He was able to expand the richness of experiences in his life as he expanded his skills with CentralApp." observed CentralApp CEO Todd Cope.
"I have a lot of freedom to do that things I want," Jacob said. "And I like the work and the people I work with. It's problem-solving, and that can be really satisfying. When you are presented with a big challenge and have to sit down and figure it out, piece by piece… then you solve it, it feels awesome. Plus, the money is much better."
His advice to others considering a tech career? "Don't let the job descriptions intimidate you. It sounds hard, but you take it a little at a time and you learn it. You don't have to be an expert. You just have to be willing to try."
*FOMO = "fear of missing out," a phenomenon often caused by social media, where everyone else's lives seem better than your own.
---
To learn more about remote work opportunities in tech, check out the CentralApp Talent Exchange.