Everything You Need to Know About Running — and Using — Salesforce Reports

Kelsey Clough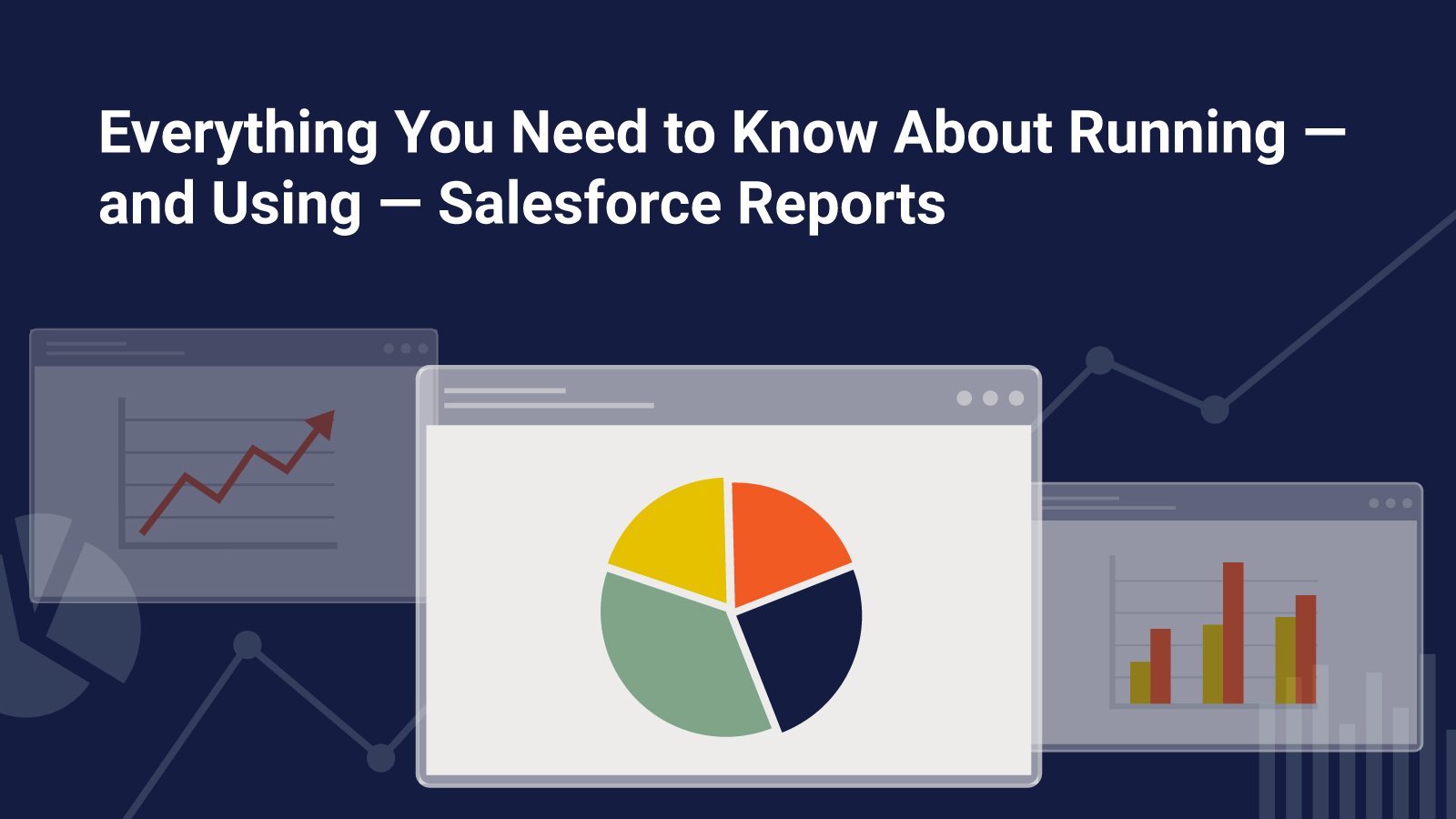 Streamline Your Day with Salesforce Reports
Sometimes you need information fast. Whether you need to know your top-selling product or which marketing campaign was the most (or least) successful, you can find the answers with Salesforce Reports.
Salesforce reports allow you to understand your data quickly. So, instead of many disparate pieces, the answers you need are available based on the predefined criteria you set. Depending on how you create them, reports can be in one of three formats.
Tabular Reports display your data in rows and are best if you're planning to export the information. This report type is not ideal for manipulating your data by grouping it or providing additional totals or calculations. Tabular reports are set up similarly to a spreadsheet.
Matrix Reports show your data in either rows or columns. This report type lets you and your team see totals and is an excellent way to show a large amount of complex information.
Summary Reports are ideal for displaying groups of data. This is an excellent way to show different accounts and display averages and totals.
Interested in what all you can do with your reports? Check out Increase Productivity with the Right Salesforce Dashboards for strategies on how to use reports to create dynamic dashboards to share with your teams.
Looking for more tips to get the most out of Salesforce? Check out 6 Ways List Views Can Make Your Life Easier
Create Salesforce Reports
Each report is stored in a folder that can be public, hidden, or shared. Reports can either be read-only or editable, so you can control who can make changes. You can also control access to the folders based on roles, permissions, and license types. Follow these simple steps to start creating reports.
In Lightning Experience, navigate to the Reports tab, then select "New Report." Choose the report type then "Continue."

Click "Filters" and select your desired filters.


If you add multiple filters that conflict with one another, you'll need to add filter logic. Select "add filter logic" and specify how the filters should apply to the report.

Name and save your report and enter a description.

Select "run" to create your report.