CentralApp Trailblazers: Rebekah, A Salesforce Developer from Beckley, WV

Kelsey Clough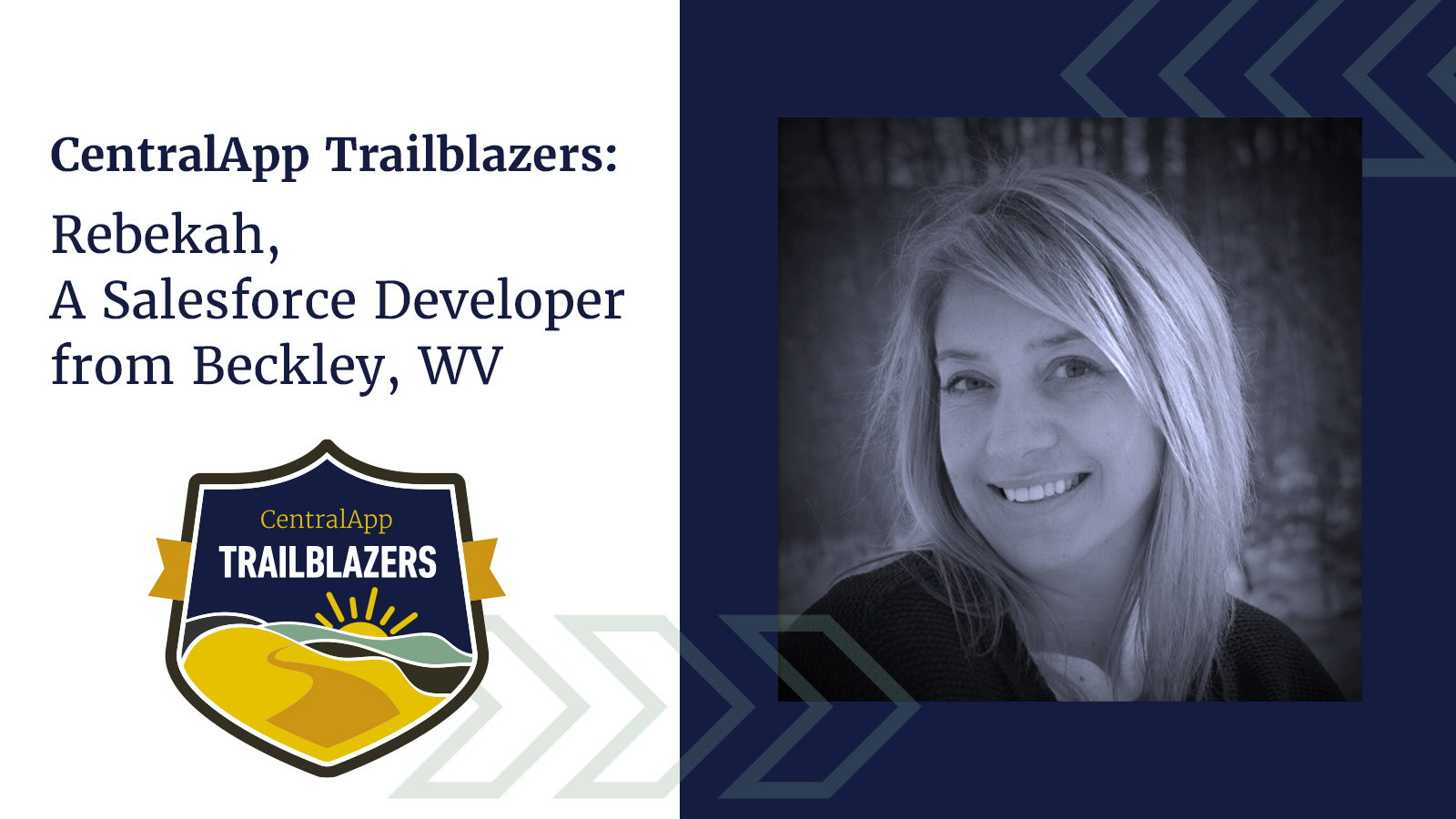 How CentralApp Helped One Computer Programmer Leave her 9-5 And Never Look Back
Every day for more than two decades, Rebekah Lilly went to the office, worked all day, and went home. In that time, the computer programmer from Beckley, WV, dedicated nearly 25 years of her life to the same company. But monotony was setting in, and she needed a change. Then, a friend told her about the CentralApp Talent Exchange.


"I was very intrigued by the fact that CentralApp wanted to promote technology jobs in the Appalachian region. Even though I had worked in the industry for years, I still felt we were behind the times and that technology jobs were not something employers looked to people in this area for. I felt for years that our pay levels and type of work were below the industry averages. I knew there were more — and possibly better — opportunities out there, but I had no idea how to find them. CentralApp made that possible," Rebekah said.


Now a Salesforce Developer, Rebekah's commute is a little shorter, and her paycheck is a lot bigger. In just three months working with CentralApp, she increased her pay by nearly 50%.


"I would never have dreamed I could sit in my home office and meet with developers, work with clients, and assist customers around the world on a daily basis. It almost seems impossible for someone in Beckley, WV to be working with people in India, China, Brazil, and Europe. But here I am, doing it," she said.


But her favorite part of her new career is the ability to continually push herself to learn new things.


"I have realized the great number of new things to learn, and it excites me. I may be a bit of a nerd, but I love learning. I have a list of certifications I want to pursue. I think a lot of people my age are trying to figure out when they can quit working. I want to keep learning and keep working because I love what I do."


Although making the change from a long-standing career into fully remote work can be daunting, Rebekah has advice for anyone looking to make the leap.


"Keep learning. Be teachable. Never stop setting goals and striving to reach them. During his football career in high school and now in college, I told my son, "If you think you're good enough, you'll never get any better." This is true for every area of life. If you want to keep achieving, you have to be willing to keep learning and opening yourself to new opportunities and teachable moments."


Interested in joining the Talent Exchange as a software administrator or developer? We'd love to hear from you!


To learn more about remote work opportunities in tech, check out the CentralApp Talent Exchange.