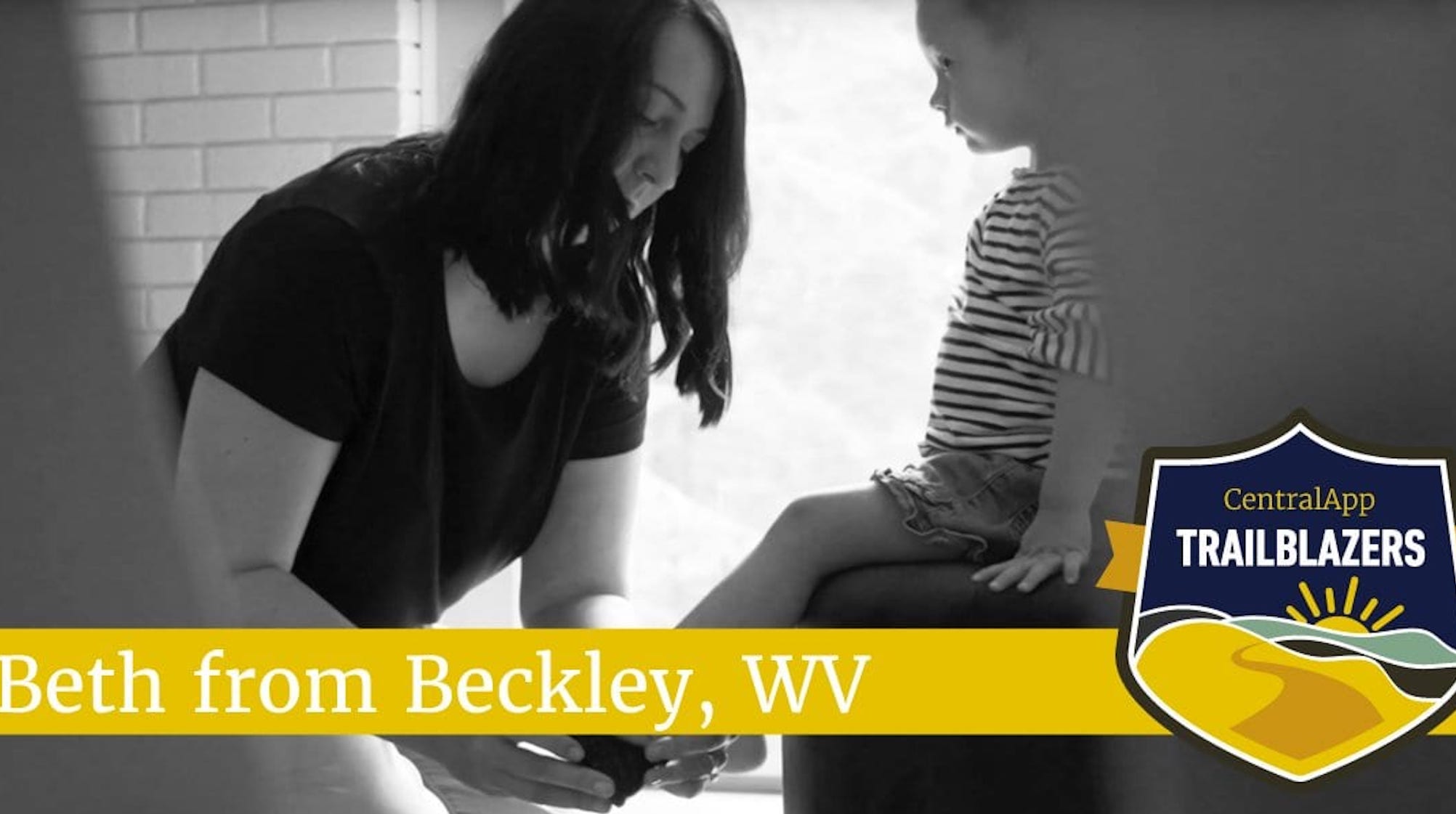 #NewStoryWV
Beth Fanning Taylor is a true trailblazer. When Beth moved to a more rural community in WV, she searched for a job where she could use her college degree and have the flexibility to make sure her family stayed a top priority. What she found was the opportunity to take a chance. As a new mom, Beth enrolled in the Centralapp tech training program — even though she had no prior tech experience. Eight months later, she became a 3x-certified Salesforce Consultant. Now she works from home through the CentralApp Talent Exchange, a marketplace connecting companies with tech talent in Appalachia. Not only is Beth a CentralApp Trailblazer, her tenacity and willingness to forge her own path shows the true spirit of West Virginia.
Check out Beth's story in her own words in the video below!
---
CentralApp has joined the West Virginia Hub and dozens of other organizations and individuals in accepting the #NewStoryWV Challenge. The New Story campaign is a collaborative storytelling project to celebrate the people and projects that showcase the spirit of West Virginia. Want to get involved? Take the challenge!