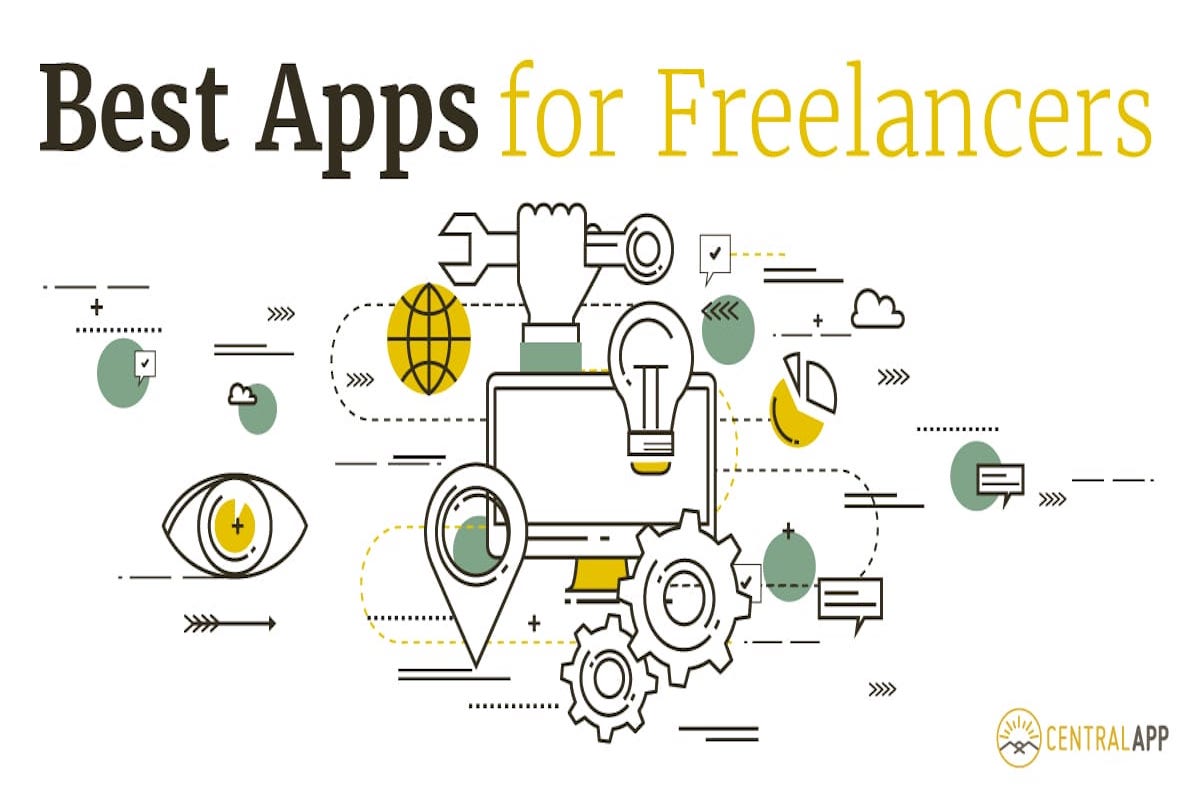 Apps that help you work smarter and harder
Launching and growing your freelancing business can be exhilarating… and overwhelming. It's up to you to create the infrastructure and support systems that are usually built into a larger office or business environment.
Do you have to live in spreadsheets or buy stock in sticky notes to be productive and organized? Definitely not. There are some great apps that can help you work much smarter.
Here are some of our favorites:
Monday and Air Table
Being accountable for your projects doesn't mean that you need to be tethered to pages and pages of lists. Instead, Monday and AirTable are like spreadsheets on steroids for project management. These two apps track projects, finances, and ROIs. Both apps also offer team collaboration and provide structure for business processes. Monday has a free two-week trial, but does not offer a free version. AirTable has free option, but can be scaled up to a monthly subscription with additional features. Both are web-based with iPhone and Android apps available.
Slack
Slack is an instant messaging platform tailored for the world of work. Slack workspaces allow team members to communicate, share files, and organize conversations. Teams can even organize side conversations into channels so conversations stay on track. The ability to create several different workspaces is perfect for freelancers working with multiple teams or companies. Small teams can create a workspace for free. Standard and Monthly plans are also available. Slack is available in a desktop and phone version.
Zoom
When you can't be there in person and an email or instant message isn't enough, this video conferencing system is exactly what you need. With the basic (free) version, you can hold an unlimited number of 1 to 1 meetings or host up to 100 participants. If you use the free version, your calls can last up to 40 minutes before they cut off. In addition to the free version, Zoom offers Pro, Business, and Enterprise levels, starting at $14.99/month/host. Zoom is available for your iPhone or Android device for times when you're not in front of your computer.
Google Drive
There are a few absolute truths in life: death, taxes, and computer crashes at the worst possible moment. Anyone can experience a black screen where there had been apps, programs, and months of work. But, when you save to the Cloud, what could be a career-ender, is just an afternoon's inconvenience. With Google Drive, you get more than Cloud storage. You have access to collaborative tools where you can easily share ideas and edit documents with your team. Using Google Docs, Sheets, Slides, Forms, etc. allows team members to work together in real-time instead of emailing drafts back and forth. Google Drive also acts as an easy way to store and organize documents. Google Drive has both personal and business options. In the personal version, the first 15 GB of storage is free. With the business version, you only pay for the storage you use.
Hemmingway Editor / Grammarly
You don't have to be a marketer or content creator to benefit from better writing. Avoid emails peppered with grammatical mistakes. Breathe easier knowing your writing is clear, concise, and correct with Hemmingway Editor and Grammarly.
LastPass and 1Password
Never resort to "Password123" again! Are you are a chronic "forgot password" clicker? Do you use the same one for every account? (Pro tip - don't do that.) LastPass and 1Password offer encrypted protection for all your passwords. They both only require you to remember one password while providing long, secure, unique passwords for your various logins.
Toggl
One of the hardest transitions as a freelancer can be keeping accurate records of where you spend your time. If you are working for several companies or on multiple projects, it's vital that you know who to bill. Toggl is a simple, hassle-free tracker that allows you to see how much time you are spending per company and project. It makes pulling the information for your invoices a snap. The desktop and mobile apps work together so you have access to accurate timekeeping no matter where you're working. There is a free basic plan or the option to upgrade for additional features.
Quickbooks and Wave
You don't need to be an accountant to be a freelancer. Quickbooks and Wave provide the structure and guidance to keep your information organized so you can focus on getting your work done. These apps can handle payments, invoicing, expense tracking, tax reporting, and payroll.
Catch.co
Don't wait until April 14 to realize that maybe you should have been setting aside some of your revenue for taxes. Catch.co provides structure for tax withholding and has an option for retirement and health insurance.
---
Interested in finding more freelancing opportunities? Check out our Talent Exchange!